Yes, it's true what you heard: my children's drawing, Fairy in Rain, now decorates a cushy throw pillow! But you don't have to be a kid to toss it around...
make custom gifts
at
Zazzle
And Hidden Garden has gone cushy pillowy, too, as you see!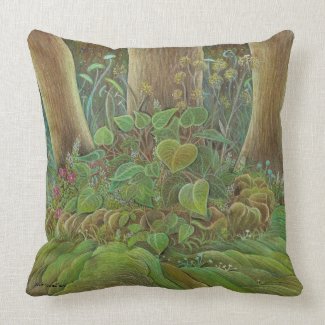 Hidden Garden throw pillow
by
cowelljude
See other
pillows
.